At Last You Will Publish that Book!!!
There is nothing as liberating for a writer as seeing their work published. Every story needs to be told …
Best in the Industry
Your book will be competing with other bestsellers, and you will be competing with bestselling, established authors … we give you the edge!!!
We Do It For You
Perhaps you don't know how to go about it, or you are busy and you don't have the time to navigate through the processes … we do it for you; your manuscript becomes our priority.
Self-Publishing for You
Print-on-Demand Publishing – We offer print-on-demand set-up for books making your book available to readers whenever and wherever they need it. It cuts down the storage costs and the risk of outliving the shelf life.
Digital Publishing – We publish eBooks and distribute through digital platforms with a worldwide reach, giving readers access to books on different e-reading devices.
Publishing Packages
Mystery Lite
Mystery Standard
Mystery Standard Plus
Mystery Special
Elite Basic
Elite Standard
Elite Custom
Elite Special
Up to 50,000 words Up to 100,000 words.
Longer manuscripts (over 100,000 words) shall be evaluated first before quotation.
The Self-Publisher of Choice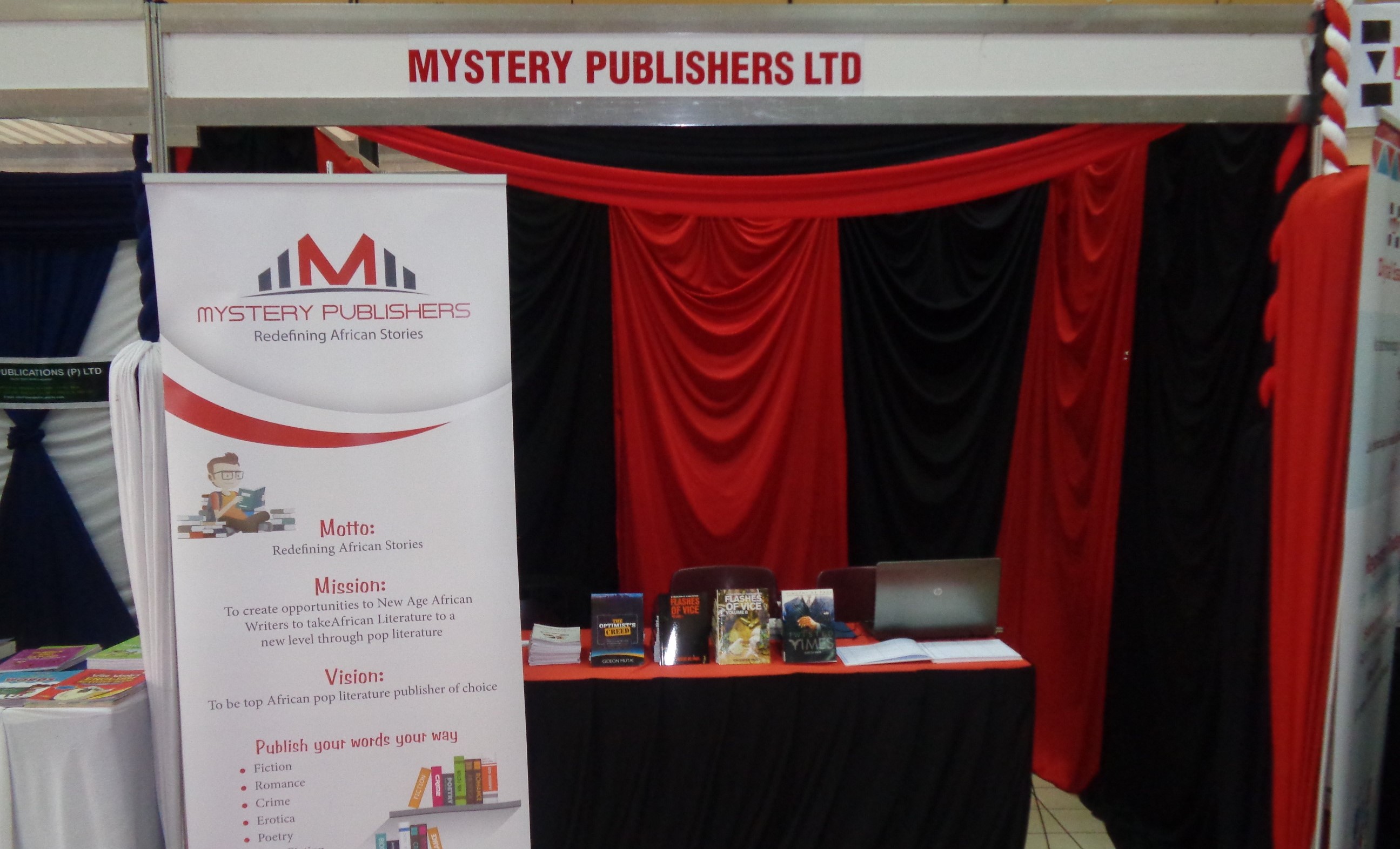 "The good news about self-publishing is you get to do everything yourself. The bad news about self publishing is you get to do everything yourself."
AFFORDABILITY
Compare our rates with any other self-publisher. Authors generally pay anywhere from Ksh. 100,000 for 'publishing' a mediocre book. You'll pay up to 50% less self-publishing with Mystery Publishers.
SPEED
We review and give you feedback about your book withing seven (7) days, work with you to polish your manuscript, and meet your timelines.
PROFESSIONALISM
It's all about professionalism at Mystery Publishers … professional products and services.
QUALITY
We do more than just publishing – we give you value for your money. Your book is edited, designed, and prepared to compete with other bestsellers.